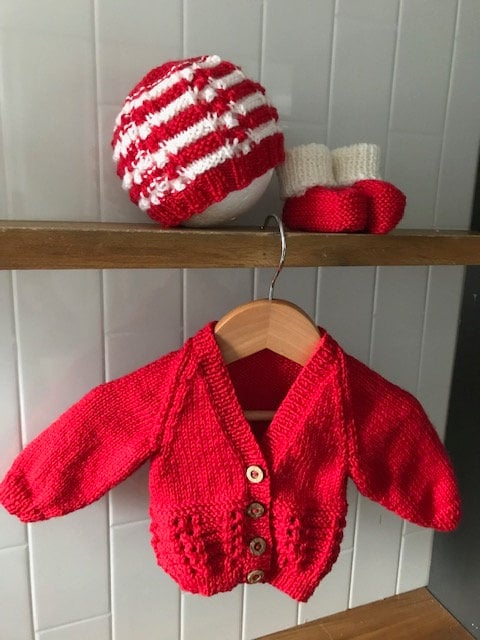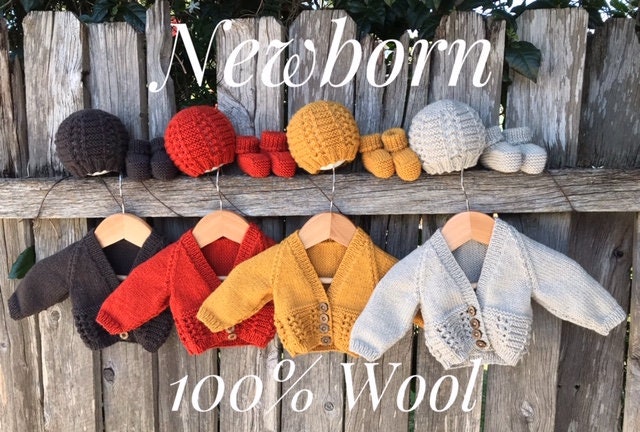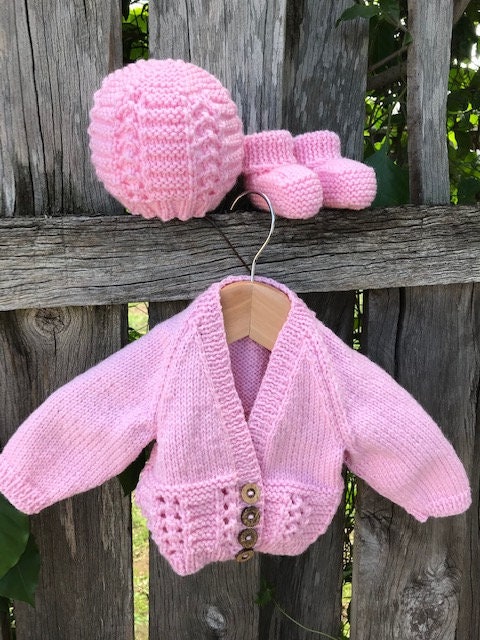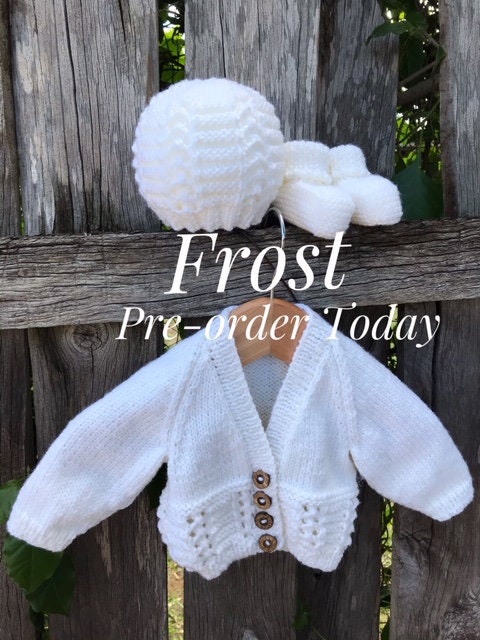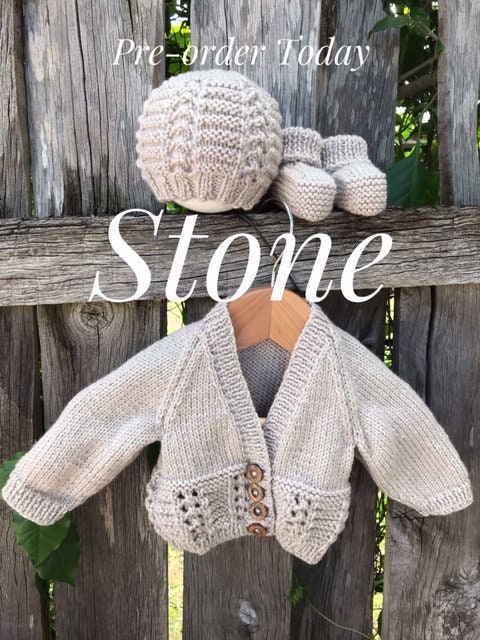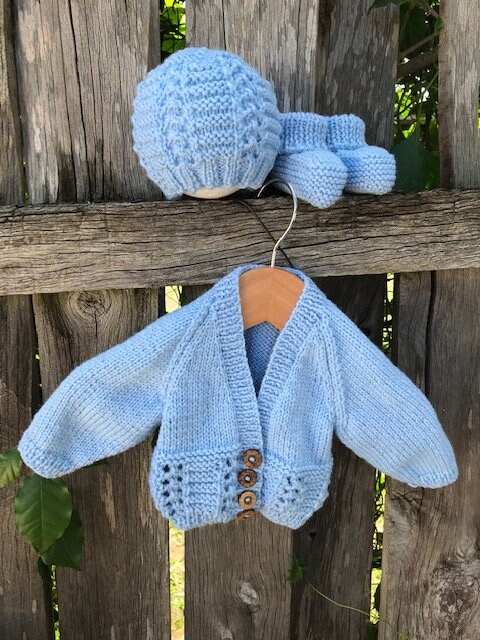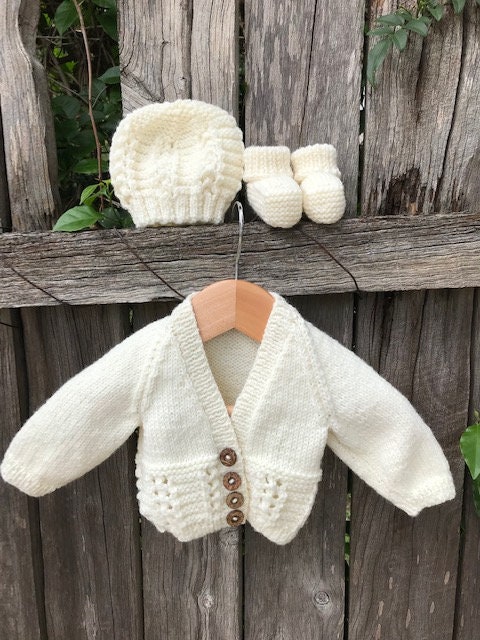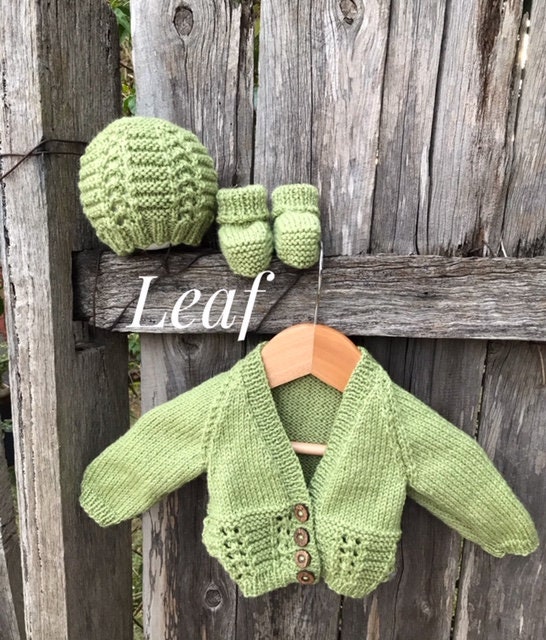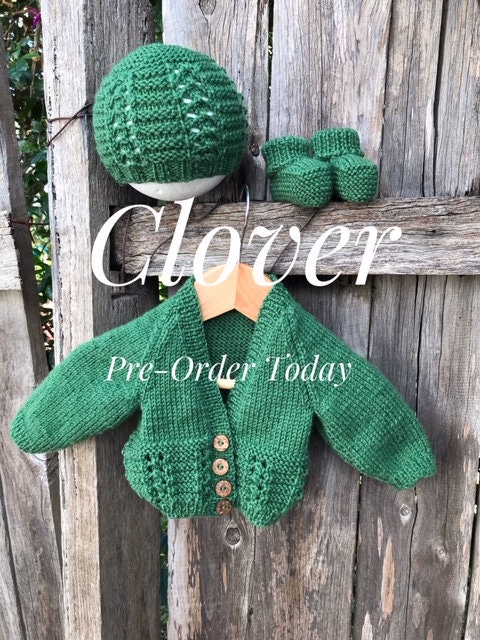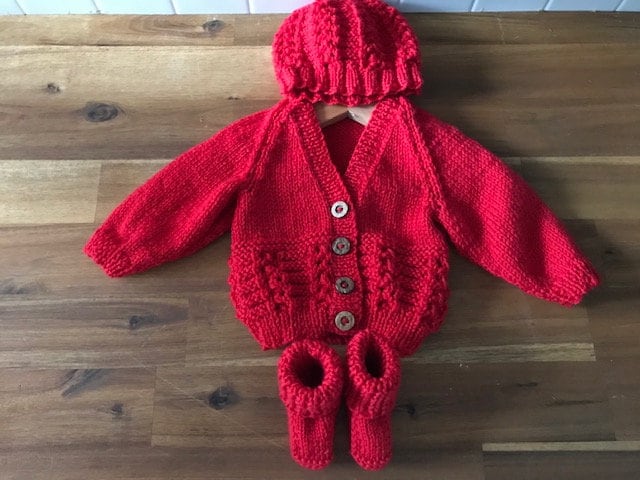 Gorgeous hand knitted 3 Piece set
Made with 100% Wool from Bendigo Woolen Mills

to fit Newborn

Beanie 34-42cm
Cardigan: Chest 20cm,
Arm Length 22cm,
Cardigan Length 20cm




Please Note:

Whilst every effort is made to ensure that our hand knitted creations are as close to correct sizing as possible, please understand that our sizing is to be used as a guide only.
All babies are different and grow at their own pace, so please use the measurements in the description to help you make the correct size choices.


Follow us on instagram @Mybabystork

I am blow away by the quality and craftsmanship of this handmade outfit for my baby. I couldn't be happier, thank you!
Loved this gorgeous newborn set- this was my newborn son's going home outfit. Seller was amazing and quick to post. Beautiful work